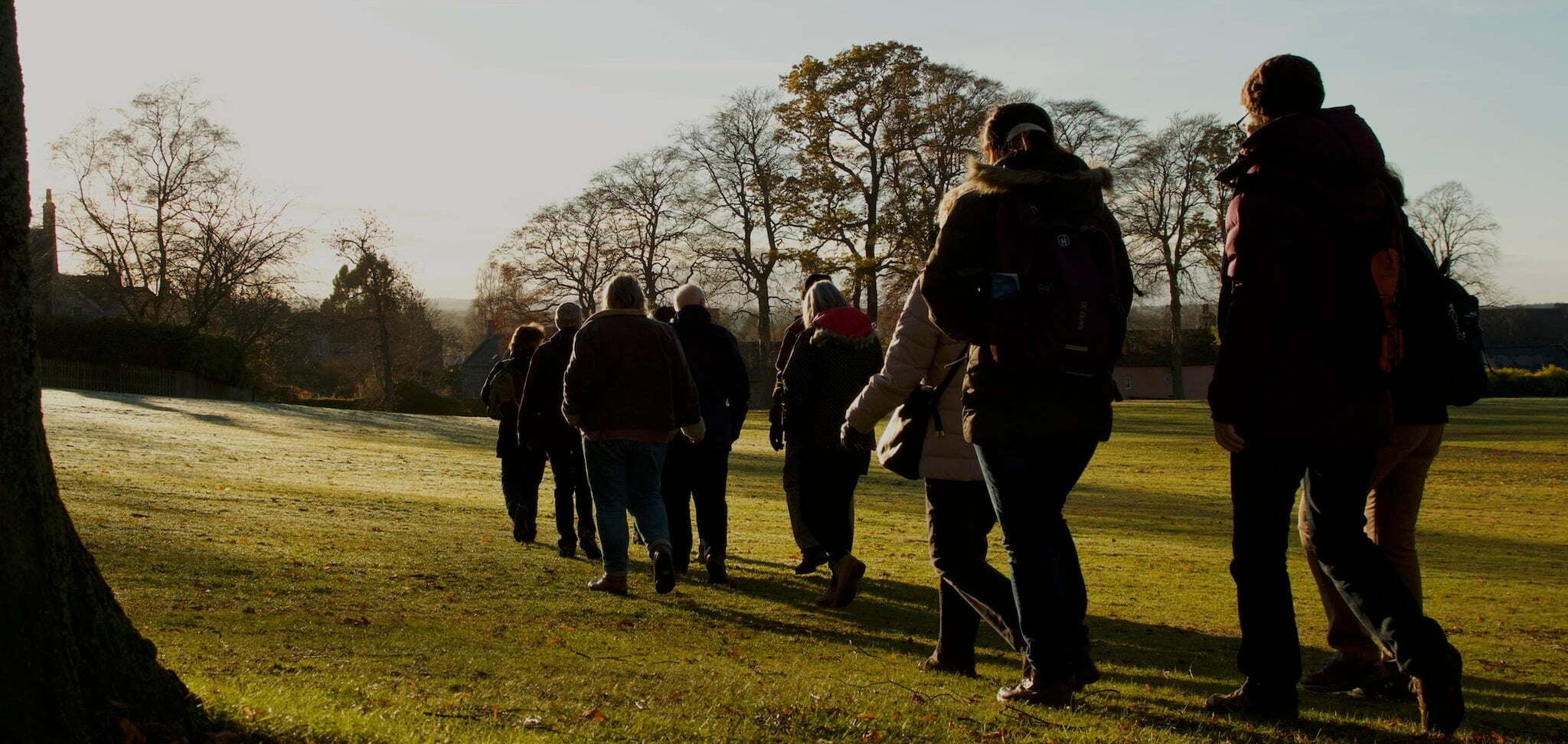 There are local walking groups to suit all abilities in Moray – whether it's a short sociable stroll in the park or bagging Munros. There are also several groups which maintain or develop path networks. Let us know if you have a group, and we can add it here.
Walk Moray Health Walks
A Walk Moray Health Walk is a short (up to an hour-long) low-level, risk-assessed walk led by trained walk leaders. Health Walks are aimed at inactive people who would benefit most from doing more physical activity. These can include people who haven't been active for a while and would like to start again, people recovering from ill health or who are managing a long-term health condition.
Long Distance Walkers Association
The North of Scotland Group of the LDWA holds group walks once a month. Our area covers a wide expanse of the North of Scotland, from Aberdeen northwards. Group walks are typically between 12 and 25 miles. We also hold 'challenge' events, including the 50-mile Laich O'Moray walk in early October.
Moray Ramblers
Moray Ramblers have been running for over 25 years and have over 100 members in the group. We have walk outings twice a month, alternating on Tuesday and weekend. Our walks are from 7 miles to 12 miles and range from easy, moderate and challenging walks. However, we always walk to the slowest pace of the group. Walks can be found
Fochabers Hillwalking and Rambling Club
We run a summer programme which is mainly doing Munros and Corbetts. Our winter programme consists mainly of low level walks with a few Corbetts or Grahams mainly in November, March and April.
Forres 50+ Walking Group
We have two sections and walk alternate Fridays and aim to walk between 5 & 10 miles. Up until Covid we tried to use public transport so that we could start at one point and arrive at another but recently we have been doing circular walks with people using their cars – we hope to return to using public transport soon.
St John's Church Walking Group
The informal walking group at St John's started earlier this year and we are small in numbers and all retired members. Three to six miles is the usual distance we cover. We meet on the second Tuesday of each month and usually gather outside the church for a 10.30 start.
Moray Mountaineering Club
The Moray Mountaineering Club was established in 1931 with the declared aim to encourage mountaineering and serve as a bond of union amongst lovers of the Scottish hills. Club activities include monthly day and weekend meets, regular rock climbing sessions and social functions. A nominated committee member manages each activity. The main interests centre on summer and winter hillwalking, mountaineering, climbing, and ski touring.
Forres Footpaths Trust
The Trust is not a walking group as such but has developed a network of paths around Forres for individuals and groups to enjoy.
Moray Field Club
The Moray Field Club is open to anyone who is interested in the geology, landscapes, flora and fauna, history and archaeology of Moray, and enjoys exploring the outdoors. Each year we organise indoor meetings in the winter and early spring and at least six local walks, or expeditions further afield, in the summer and early autumn.
The Dava Way Association
The Dava Way Association manages and maintains the Dava Way, one of Scotland's Great Trails. This follows the old Highland Railway Line for 24 Miles between the historic towns of Forres and Grantown-on-Spey.