Robbie Dhu path does have a steep climb but has beautiful views to make it worth the effort.
---
[zoom zoomin=2]
1.2 miles (1.92 km)
50 minutes
Suitable for a wide range of users
Short steep sections
---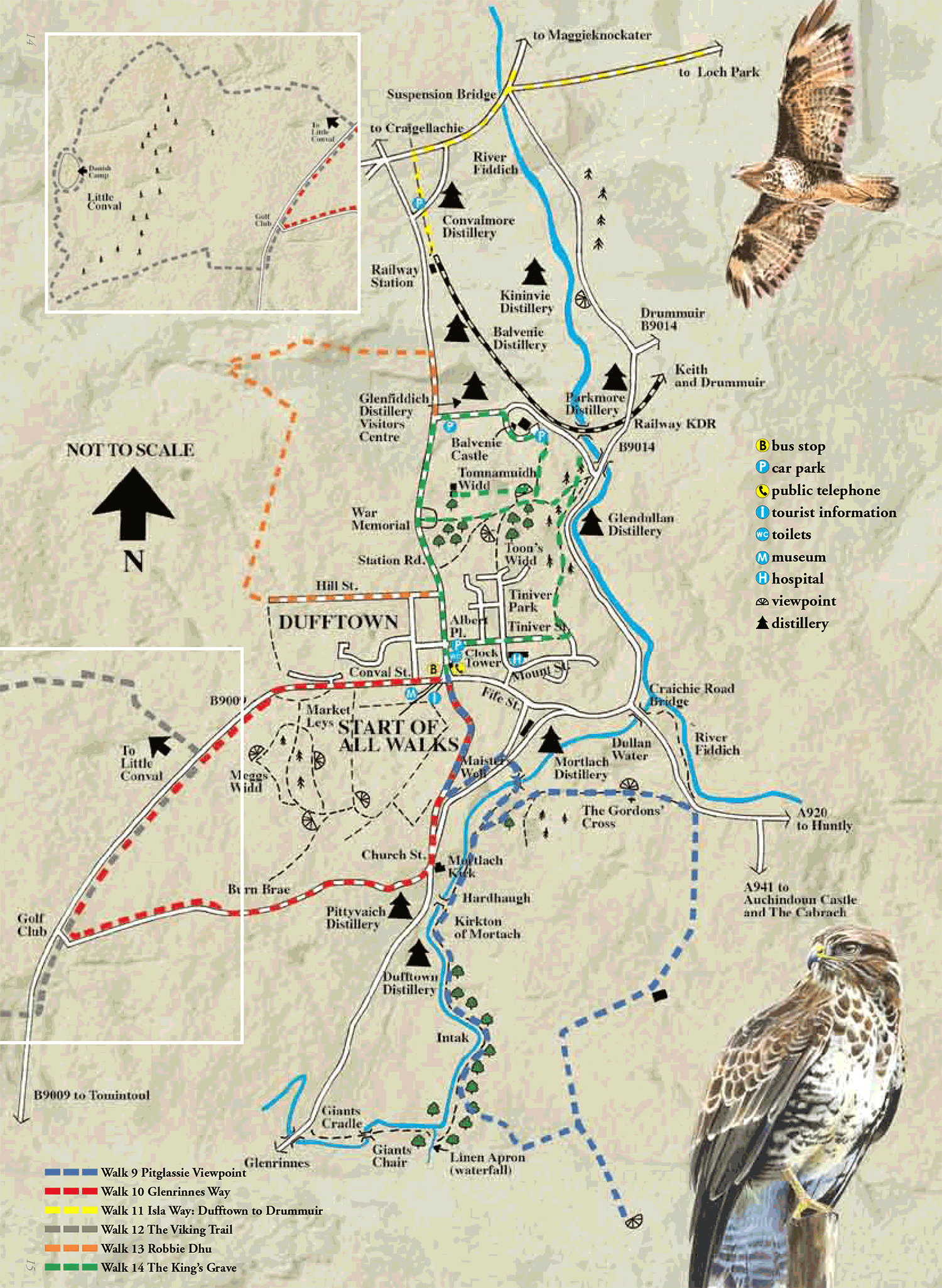 Report a route change

If you have followed this route and noticed any differences please report a route change by sending an email to: 
Send us a GPX track

We would like to offer GPS tracks of all routes on this site.

If you are able to help please create a GPX track of this route (no detours) and send it to us for inclusion.
The first part is walkable in wet conditions. Fairly steep climb, but you can always stop to admire the view. There are usually cattle and sheep grazing either side of the well-fenced track. Some are unusual breeds.
From the car park at Glenfiddich Distillery, turn left, crossing the road just before reaching the main road. Keep to the pavement heading away from Dufftown until reaching the end of the warehouses on the left. Cross the main road and access the track using the small gate. Follow the track past the warehouses and uphill until the Robbie Dhu Well is seen on the left, marked by a stone cairn. From here either retrace your steps back to Glenfiddich. Or if you wish you can continue up the hill to join the Gownie Circular Walk.
---
Contact
Moray Council Outdoor Access Manager