This is a flat, circular route along paths taking you round Cooper Park, suitable for wheelchairs and buggies. This is a pleasant walk through the Park, on good paths. There are toilets in the Library and the café is open between 10am and 4pm.
---
[zoom zoomin=2]
1 miles (1.6 km)
20 minutes
Accessible for all users
Paved footpaths & roads
Generally level
No barriers
Unsigned
---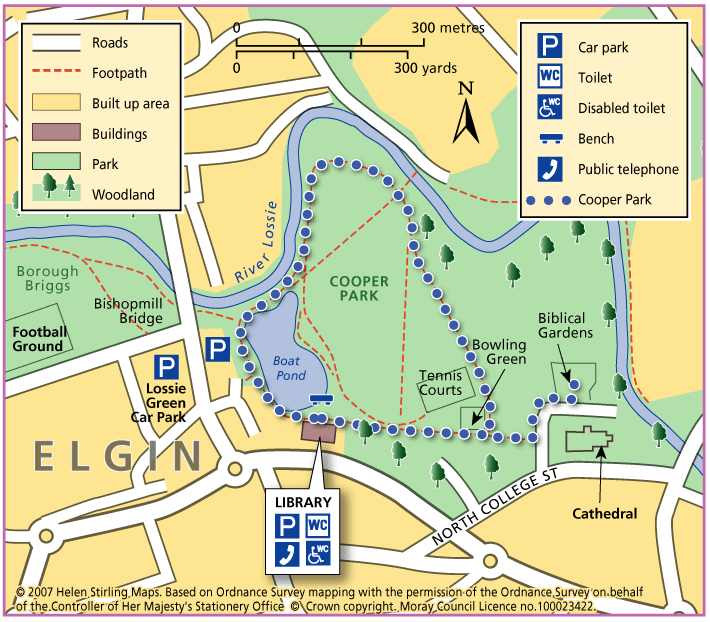 Report a route change

If you have followed this route and noticed any differences please report a route change by sending an email to: 
Download GPX
Download the GPX of this route for use on your GPS enabled device.
Start – Elgin Library
1. From outside the Library, turn right and walk towards the Cathedral.
2. As you pass the Bowling Green, turn left and walk past the Childrens' Play area towards the River Lossie.
3. Follow the path round to the left, round the Pond and continue back to the Library.
If you want to extend the walk, you can wander round the rose garden beside the tennis courts, explore the ruins of the Cathedral grounds or visit the Biblical Gardens (open between May and September). You can also join the River Lossie Walk, taking the path under the Bishopmill Bridge, avoiding the traffic.