This is a short circular, well – lit walk on flat pavements, suitable for wheelchairs and buggies.
---
[zoom zoomin=2]
0.5 miles (0.8 km)
10 minutes
Accessible for all users
Paved footpaths & roads
Generally level
No barriers
Fully signed
---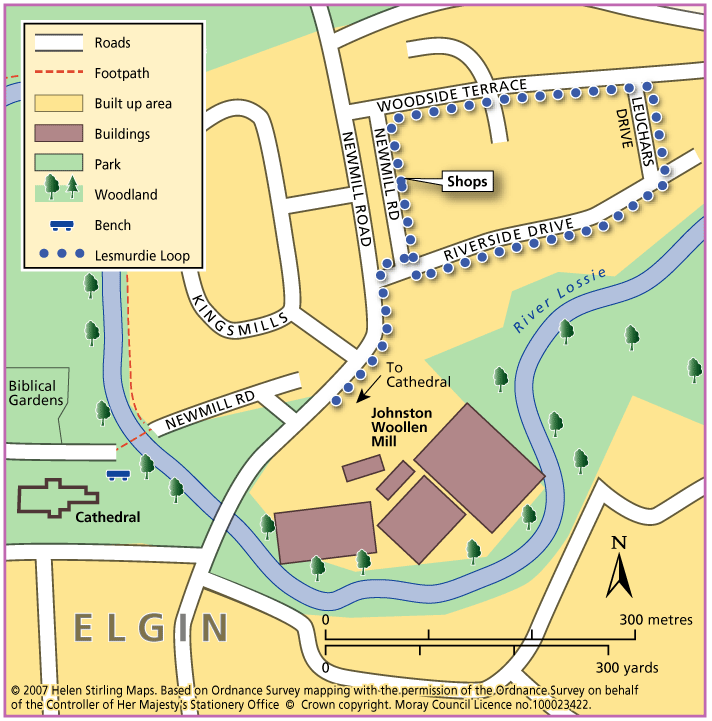 Report a route change

If you have followed this route and noticed any differences please report a route change by sending an email to: 
Send us a GPX track

We would like to offer GPS tracks of all routes on this site.

If you are able to help please create a GPX track of this route (no detours) and send it to us for inclusion.
Start – Shops on Newmill Road
1. Turn right and walk along to the junction with Woodside Terrace and turn right.
2. Walk down Woodland Terrace to the junction with Leuchars Drive on the right.
3. Turn right and walk to the end of Leuchars Drive, turning right into Riverside Drive.
4. Walk to the end of Riverside Drive and turn right back to the start.
---
Links