Burghead: The Braith of the Sea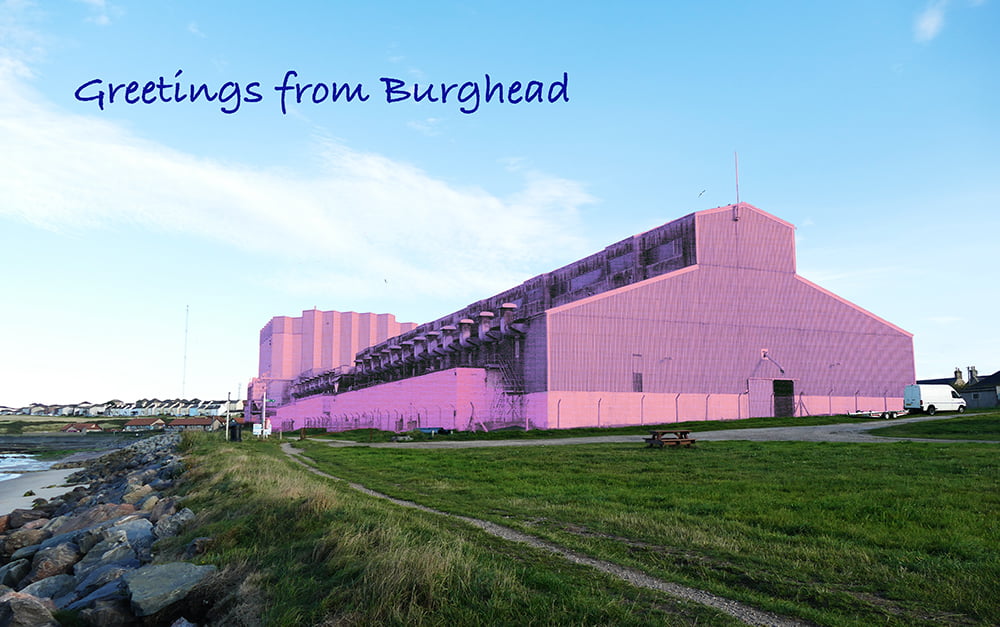 Burghead is named after the old Norse word 'borg' and it's a fort on a rocky seaward peninsulaI. I walked from the west beach around the town and to me, the place felt a bit of a mystery. For example, the west side was calm, quiet and sheltered from the wind. Yet, the town juts out into the sea and as you walk you can feel the braith of the sea. It blirts and blaws through the ordered gird-like streets and this gives the town a strange atmosphere.
As I wandered, I felt the presence of the past seep through the rock below, yet, I did not meet a single person as I made my way towards the skerrie rocks. It was obvious that many people live there but maybe today they were snug in their homes.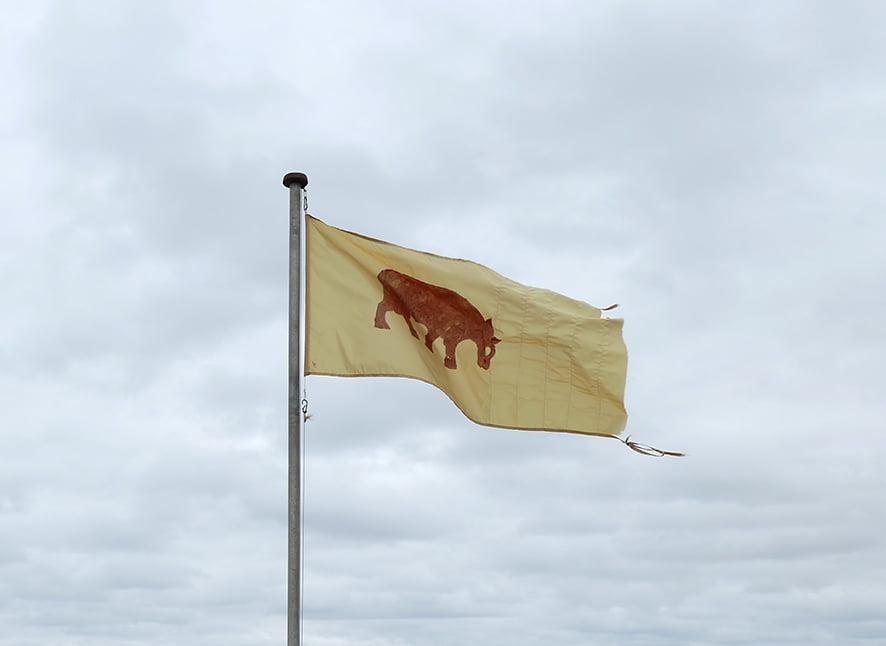 The atmosphere change as I walked to the east, the wind was fresh and I felt alive. It was pleasant contrast to the still and quiet of the other side. I saw a yellow flag with the image of a bull flapping in the wind. This is a Pictish symbol that represents the town after the discovery of many engraved stones with a bull on it, just one of many peculiar things you can find here. I have also heard dark stories surrounding the Burghead Well, possibly a Celtic shrine or a place of ritual execution? For more information, you can visit the Burghead visitor centre.
I curiously walked on towards Hopeman, the landscape drastically changes from sandy beach, to a mix of beach and sandstone rock of the Permian and Triassic age[1]. However, this dramatic landscape is overlook by a massive industrial building called the Maltings.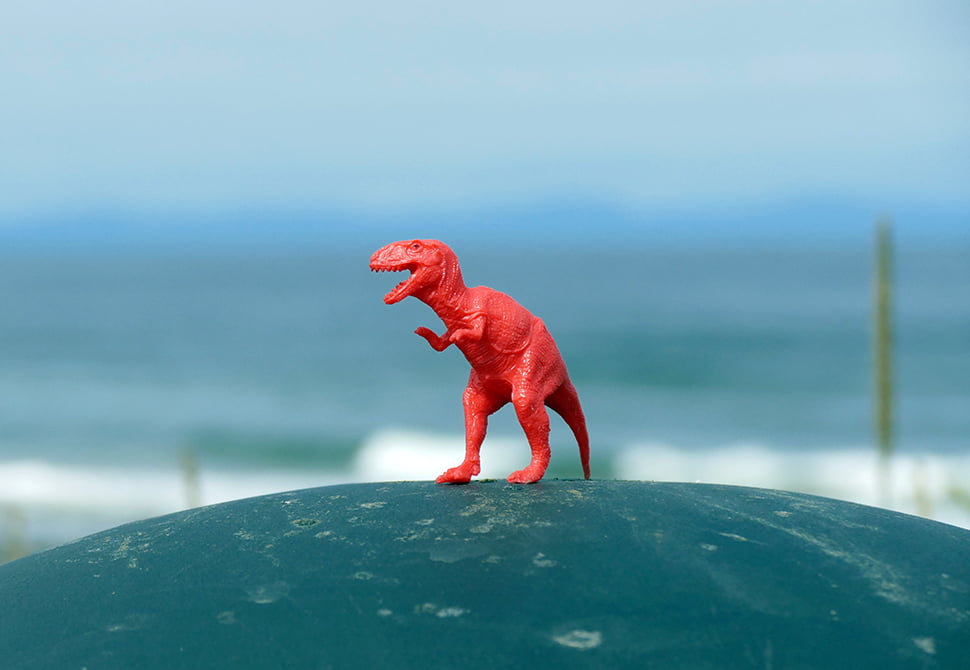 An Alternative World
As I walked passed the rumbling Matings, I met a little orange Tyrannosaurus Rex ferociously sitting on top of the bin. He told me that the Maltings was not always such a drab colour of grey. In his world, the colour changes with the braith (wind) of the sea. Some days its pink and on stormy days it can change to fiery red.
I continued on my journey to Hopeman and I glanced back at the Malting, and for a moment, I saw it gleaming pink against a blue sky.
Further information can be found about Burghead by visiting, http://www.burghead.com/visitor-centre/
---
[1] Omand, D., 1976. The Moray Book. 1st ed. Edinburgh: P. Harris, p.8.