The path between east Burghead to Hopeman follows the old coastal railway track. The well- maintained route has a flat levelled surface making it accessible to all. The people come and go from both directions as it's used regularly by both villages. The main hazard on the route for me, was being frightened by bicycle bells while daydreaming about the sea. The challenge for creating a good pathway is always about balance. The path has to fit in with its surroundings and not dominate the landscape. A good path offers controlled access without destroying the natural habitat. It also prevents walkers from making their own path and preventing further damage to the land.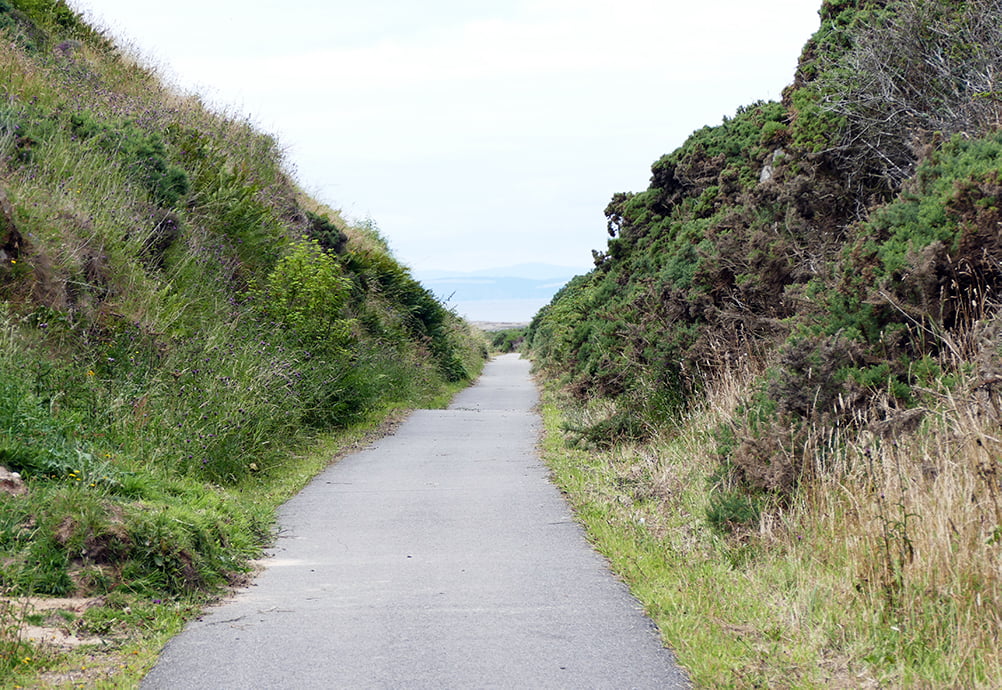 The Bughead to Hopeman is a good path. However, it detracts a little from the beautiful rugged landscape (probably the effect of being built on an old railway line). There are many geological delights along the way, highlighted by signs, so visitors don't miss a thing. There are lots of benches to sit on and see the bests viewpoints. It's a sheltered walk but occasionally when passing a dip in the verge, I'd get blasted by the wind and the sound of the waves, .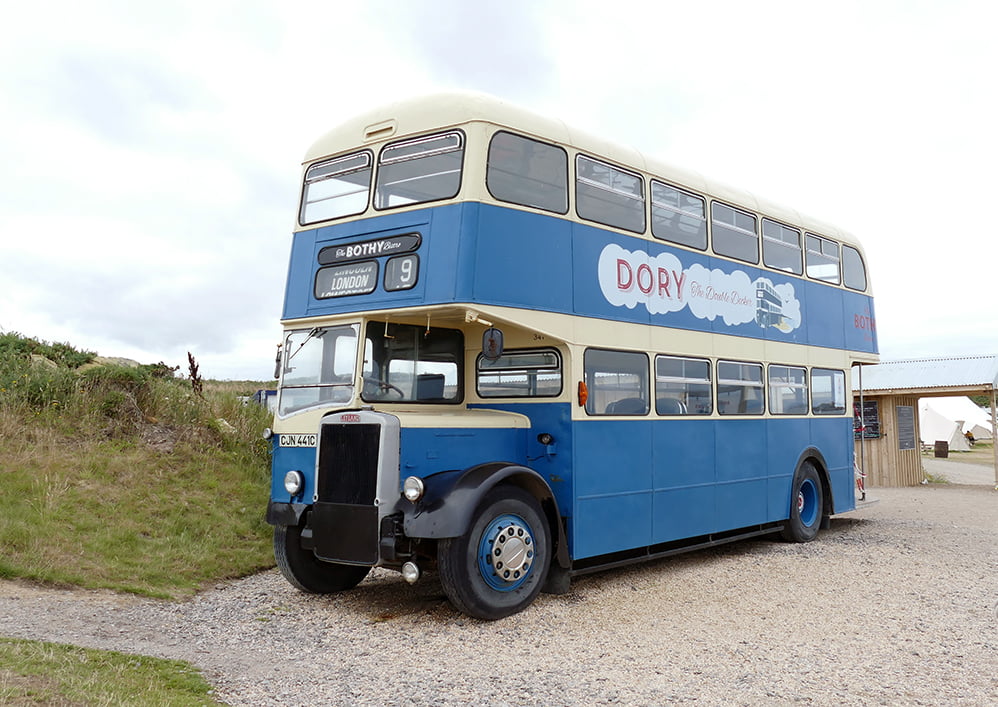 After I walked passed the village of Cummingston I arrived at West beach Caravan park. It is the home of the Bootleggers Bothy and I stopped here for a while. I pondered about the double-decker bus, the well-groomed grass, and the maintained paths. Everything was clean, tidy, and in order. In an hour, I had walked from the raw rugged coastline of Burghead and accidentally walked into Utopia? And I thought, what a good place, I'll have some Hopeman!