Moray Way Artist in Residence Appointed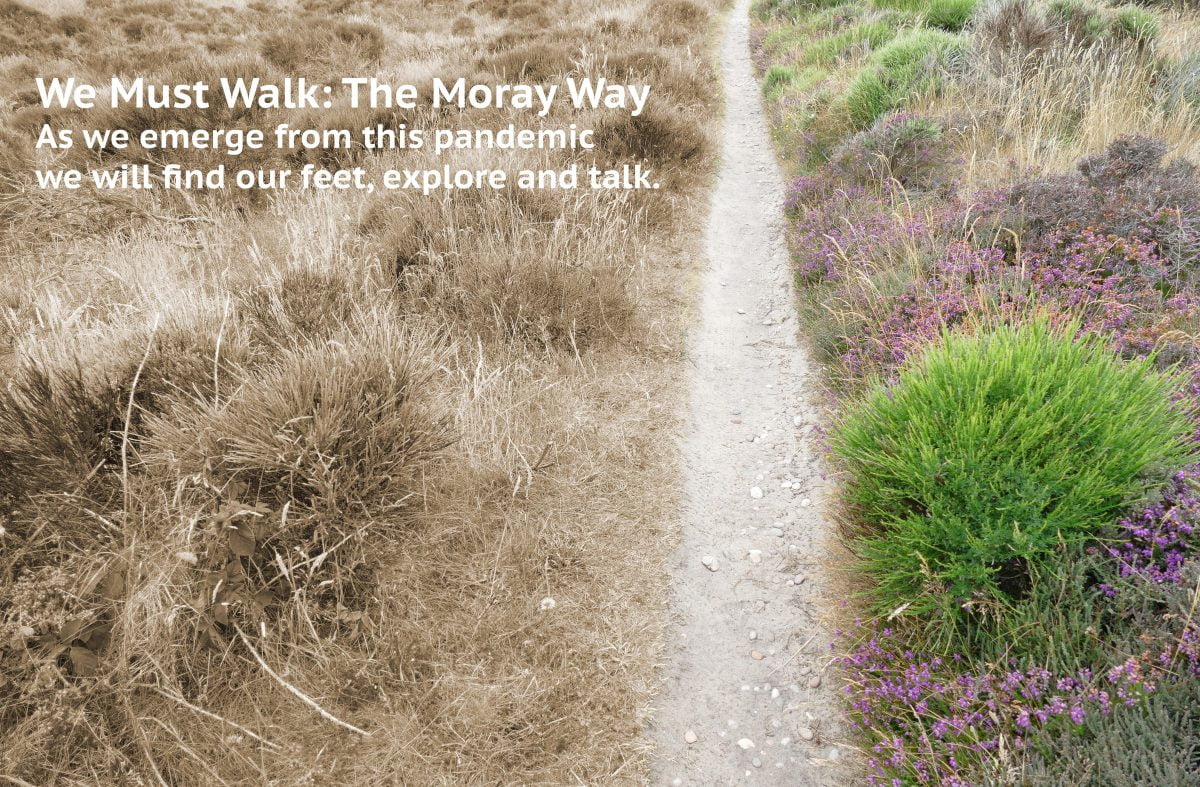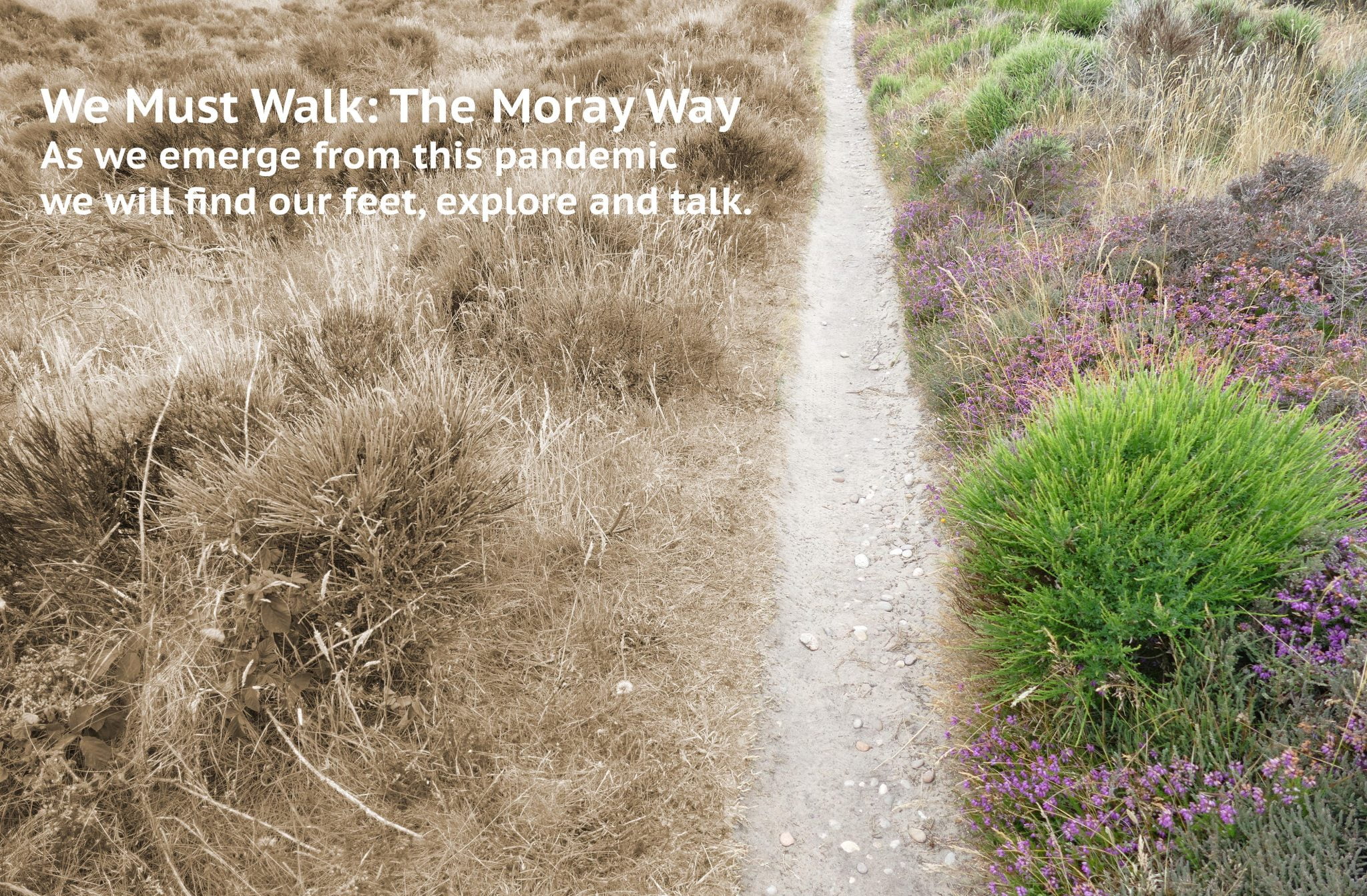 Sound artist, Lise Olsen has been appointed the Moray Way Artist in Residence. Over the coming year, she will be blogging her experience as she navigates the 100mile circular route. She will walk, observe, record, and document her experience as she explores the trails that make up the Moray Way. The journey will begin at Forres with a 30 mile walk along the Moray Coast Trail, then joining the Speyside Way for a further 41miles until Grantown-on-Spey. There she will continue to walk the Dava Way until she returns to Forres. The aim of this journey is to complete the walk in stages allowing her to connect with people who walk along this route, collect stories from the community and capture the changing seasons. Lise will blog her experience as she walks and you can read her blogs on this site.
Lise Olsen is a responsive artist researching and collecting stories by embracing uncertainty, in-between a sphere of space and the sonic. Her practice explores immersive sound and the 'Soundwalk' experience using field-recordings and stories. She is searching for different forms of awareness, by interpreting sound as a sonic identifier of place. A PhD Candidate at the University of Aberdeen, her research focuses on sound art and installation, questioning 'Why immersive soundscapes create an embodied experience of the in-between'. She enjoys collaborating with others to co-producing work and her collected research uses a diverse range of presentation methods.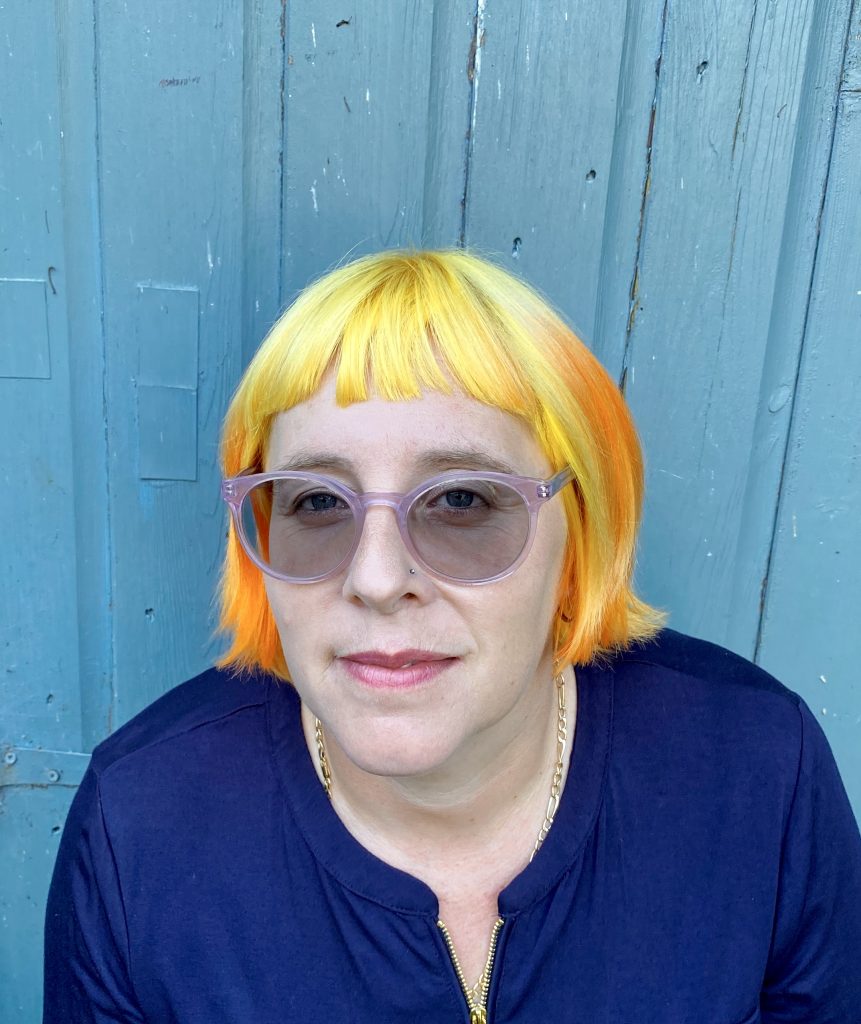 "I am looking forward to starting my 12-month artist residency with the Moray Way Association as part of Arts in Moray Collective programme. The journey inspires me and is full of creative possibilities. I am excited to meet the people, curious to uncover the stories, and intrigued by what sounds I will hear in such a beautiful place. What a delight it is to be part of such a wonderful project."
Drawing upon associations of the word 'collective', the Arts in Moray group was granted £294,000 as part of Creative Scotland's Culture Collective programme to employ a new and radical approach to engaging a network of creative practitioners and communities within Moray.
Dance North Scotland is the lead applicant for the Arts in Moray partnership group, which includes Moray Arts Development Engagement (M:ADE), the Moray Way Association (MWA) and Wildbird. Working together as part of the Culture Café network, the group will host at least eight artist residencies, and following the appointment of new Arts in Moray Collective Lead, Laura Johnston-Scott, the first five residencies are ready to be announced.
---
Laura Johnston-Scott
Laura Johnston-Scott has been appointed as Arts in Moray Collective Lead and in her role will be working to support the overall running and coordination of the project, residencies and artists support, as well as connecting with the Wider Culture Collective network.
Laura has extensive experience working in the cultural sector and with communities locally and is a strong supporter of the work of the AIM partners.
She also works as a freelance dance artist in Moray and Highland, has an MEd in Learning and Teaching in the Performing Arts from the Royal Conservatoire of Scotland, and is undertaking a DipHe in Person-centred Counselling and Psychotherapy at Moray College UHI.
"I am so pleased to be part of this brilliant project and can't wait to work with all the partners and support the artists in residence work, as part of the Arts in Moray Collective. I believe in this project's the vision of using the creative arts as an opportunity to share, communicate and nourish the community around us and I am excited to see how, by building on existing partnership and collaboration, and creating news ones, this programme may be able to offer opportunities of public engagement and social inclusion, bridge gaps between different community groups and bring about a new and exciting way of working.
The other AIM artists announced this month are:
---
Simone Kenyon – Dance North Scotland Artist in Residence
Simone Kenyon is an artist, choreographer and Feldenkrais practitioner. For the past 20 years she has worked across theatre, performance and dance that embraces the complex interrelationships of movement, people and place.
Her approach and practice works with ideas of expanded choreographies; encompassing dance, ecology, cultural geographies and walking arts to create events for both urban and rural contexts. Working with modes of attention, embodied knowledge and somatic sensitivity to frame audience experiences, is a key aspect within this multi lensed approach to performance making and encounters.
Her recent project Into the Mountain explored over six years the physical, cultural, social and more-than-human entanglements to mountainous environments. With a year- long programme of curated events, workshops and culminating in a site related performance experience within the Cairngorms Mountains in Northeast Scotland.
"I am really delighted to be part of the AIM residency with Dance North and look forward to spending time in Moray working with people, the place and specific habitats of the area. This residency will offer me the opportunity to expand my practices of working with people and our more than- human inter relationships and how dance/movement can communicate these relationships. The ethos of AIM residencies resonates with my working practices and I will work to embody and enjoy exploring the connections this residency will offer both in the immediate and future developments of my work."
"I am looking forward to starting my 12-month artist residency with the Moray Way Association as part of Arts in Moray Collective programme. The journey inspires me and is full of creative possibilities. I am excited to meet the people, curious to uncover the stories, and intrigued by what sounds I will hear in such a beautiful place. What a delight it is to be part of such a wonderful project."
---
Mike Inglis – Wildbird Artist in Residence
Mike Inglis' practice explores the creative possibilities that exist between public art and outsider art. He enjoys making publicly sited work that explores transitional spaces that "outsider art" often inhabits as well as bleeding these practices into work for more traditional gallery spaces. He is particularly interested in found materials and ad-hoc approaches to construction. The focus of his research engages in a direct dialogue with outsiders or isolated communities, their dogmas or doctrines becoming the core of shared dialogues. He is interested in exploring ideas that surround superstitions and belief systems in a wide variety of outputs from installations and films to drawing and printmaking.
Mike's residency as part of the Arts in Moray Collective programme is produced by Wildbird.
"I'm very pleased to be returning to Moray and especially pleased to be working on a project which engages directly with the people of Moray. As a veteran of previous Moray based engagement projects, it's a real privilege to be able to return and build and extend these relationships. Strengthening community bonds after the experience of Covid has never seemed more important and showing people how the arts can do has this has never been more relevant."
---
Mary Bourne – M:ADE Artist in Residence
Mary Bourne RSA MRSS is an artist based in the rural North East of Scotland. Trained at Edinburgh College of Art, her professional experience has included numerous public commissions, including The Scottish Poetry Library, new schools for Aberdeenshire Council and interpretative artworks at Bennachie, Aberdeenshire and Mallerstang, East Cumbria. Mary has taught at several Scottish Art Schools as well as working with a broad range of community groups and exhibiting widely in Britain and abroad. She has received a number of prizes and awards and has served on various arts organisations' committees and boards, including a period as Chair of the Scottish Sculpture Workshop (2002-5) and Chair of engaged practice arts organisation, Deveron Projects (2012-17). She was elected to the Royal Scottish Academy in 2012 and the Royal Society of Sculptors in 2015.
As part of the Arts in Moray project, Mary's residency with M:ADE will be taking place in Dufftown.
"I've lived in South Speyside for more than 20 years and raised my family here; I am very much looking forward to working in this area and with the people who live here too. I plan to work in the spaces between places – in the rural areas between towns".
---
Lynda Buchan – M:ADE Graduate Artist in Residence, with support from mentor Shane Strachan
Lynda Buchan is a Moray-based artist and recent graduate from Moray School of Art. Her creative practice is kept close to the heart, embracing areas of her native culture and surroundings of a northeast fishing community and life experiences to inspire her work. Blending disciples of art, archaeology and anthropology to convey the found and made artefact.
Her work will be supported by mentor Shane Strachan, a writer and performer based in Aberdeen.
"I'm absolutely thrilled to be working on this new project after graduating from Moray School of Art this year. This is a great opportunity for me to engage with the local communities and to build lasting creative relationships. It's an exciting time to an artist in residency when everything is re-connecting."