The Kings Grave is a short path which takes in many historical events which happened in the Dufftown area.
---
[zoom zoomin=2]
1.2 miles (1.92 km)
50 minutes
Suitable for a wide range of users

Terrain: Varied surfaces

Grass track. Parts may be muddy.

Gradient: Short steep sections

Steady incline from Balvenie Castle.

Unsigned
---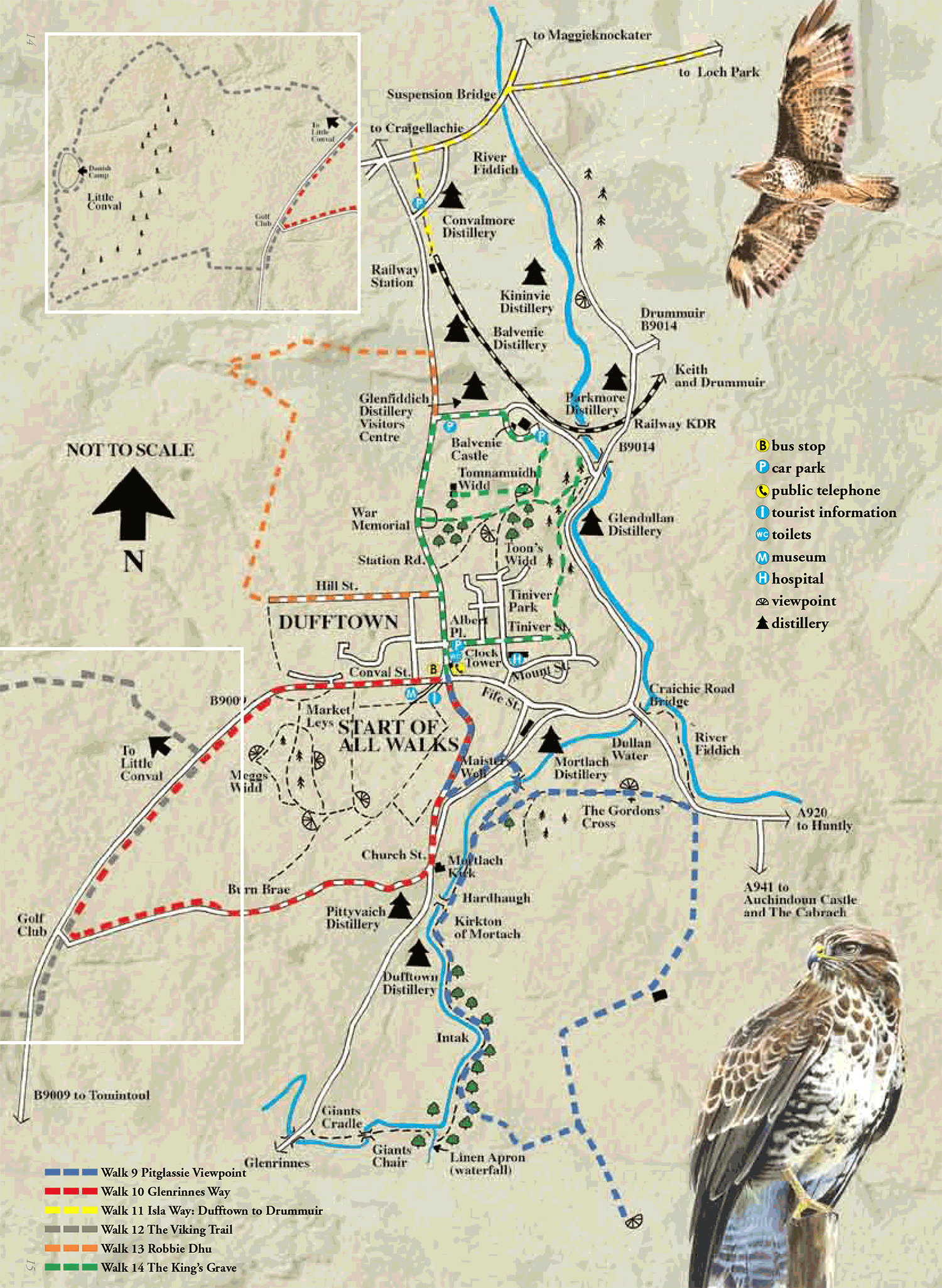 Report a route change

If you have followed this route and noticed any differences please report a route change by sending an email to: 
Send us a GPX track

We would like to offer GPS tracks of all routes on this site.

If you are able to help please create a GPX track of this route (no detours) and send it to us for inclusion.
From Glenfiddich Car Park turn right at the road and keep right following a narrow road signed "BALVENIE CASTLE".
The Castle is open to the public seasonally, but if closed there is an information board in the grounds giving a short account of its history. Turn left just before the cottage and follow the grass track to the edge of the wood. (There are usually Highland cattle grazing in the fields beside the path).
Follow the grass path down the side of the wood, turning right at the corner to follow a hedge and the King's Grave will be signed.
The King in question was ENETUS, one of the Danish generals at the Battle of Mortlach in 1010 who was slain by MALCOLM, King of the Scots. From the Grave return to Glenfiddich car park by the same route.