The Curious Tales at Charleston of Aberlour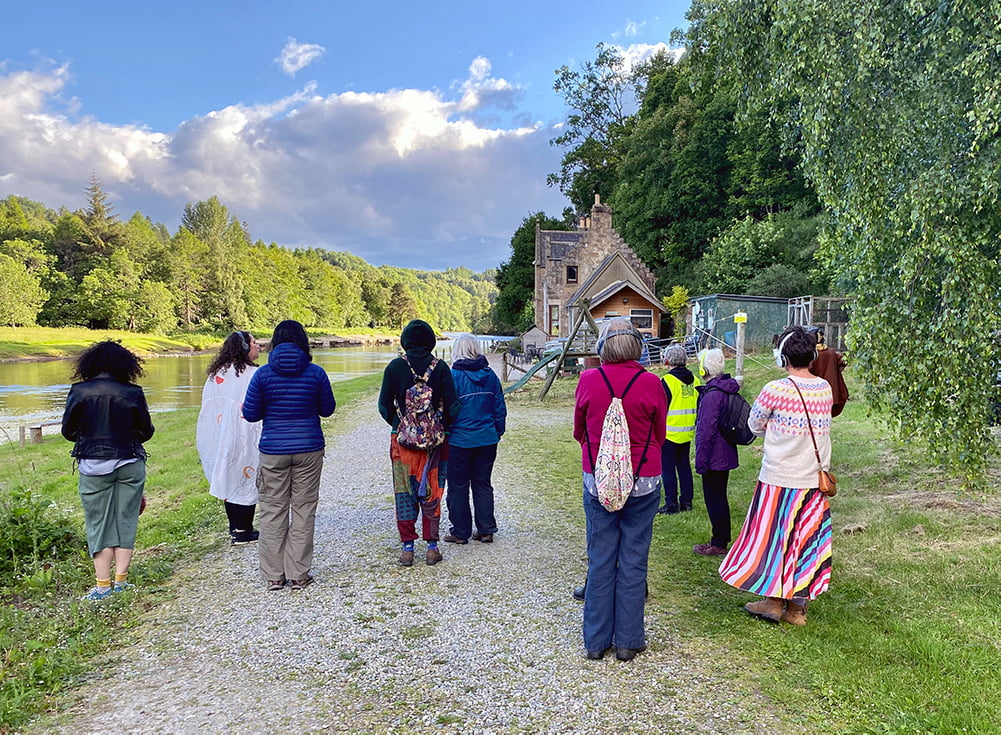 Tales o Fowk & Water Beasties is a soundwalk and storytelling event. It shares the myths and legends surrounding the historic town of Charleston of Aberlour. The event invited people to listen to local stories on headsets during a slow-guided walk. The walk followed a circular route that drifted between the Parish Church and the ancient ruins of the Auld Kirk o Skirdustan. The audience encountered the hidden stories of Picts, Jacobites, and Water Beasties.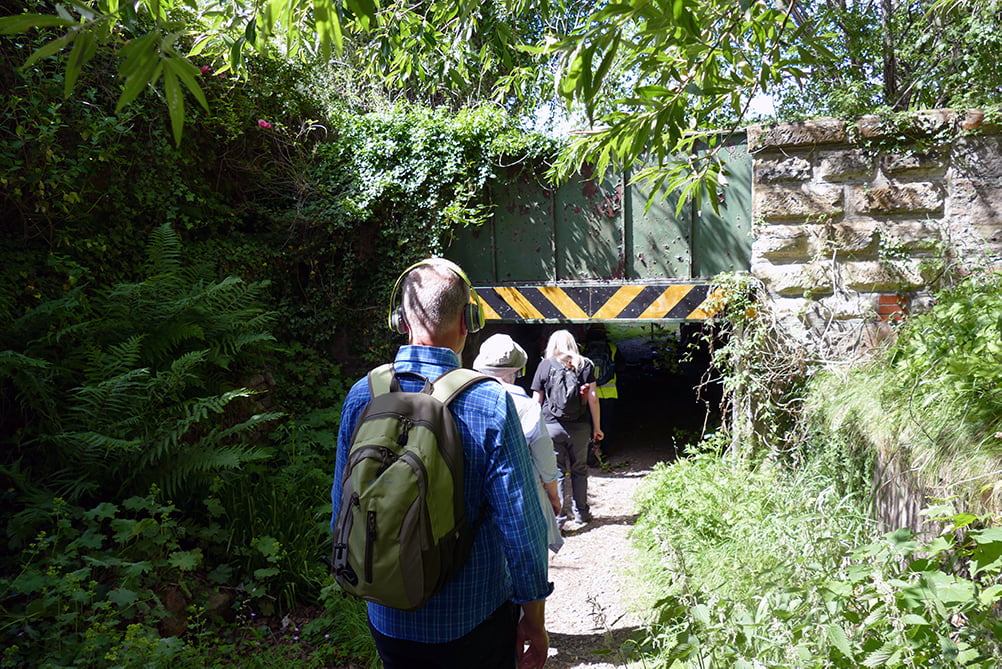 Yet, this walking and listening tour also presents different soundscapes of river and town life that are unique to the Aberlour. There were also some more unusual sounds, for example, as you walked along the River Spey, you heard a Kelpie cry! 
Tales o Fowk & Water Beasties was a creative collaboration between storyteller Ben Hinnie and myself, Lise Olsen. Together, we have spent the last few months working with Ben's oral history archive. We planned the best route to walk between different places of interest. And, we both agreed that the nature of the stories, the sounds, and the historic town was a perfect setting for a walking tour.
The walk celebrates the history of the folk who lived in Aberlour hundreds of years before.
The audience listened to stories at Aberlour, the River Spey, and the Lour Burn. In the actual places where the stories are believed to have happened. This allowed the spoken word to move in-between the past and the present.
This unusual walking tour was created for the Moray Walking & Outdoor Festival. It gave walkers a chance to listen to a mix of History, Myths, and Legends to a background of sound that brought the storytelling to life. For more information about the annual Moray Walking & Outdoor Festival, please visit