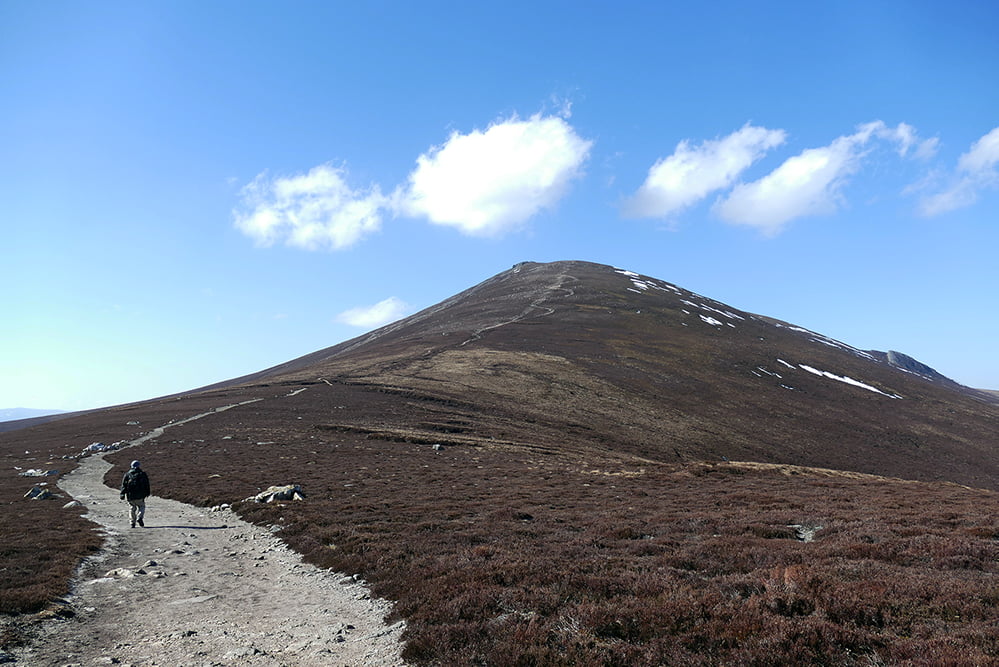 If you walk near Aberlour, you can't miss the dark hills of Ben Rinnes looming in the distance. Everytime, I glanced in its direction, I longed to be standing on the top.
Why walk up hills?
A question I asked myself when I was at the foot of Ben Rinnes. Surrounded by bright blue skies, it was a cold but sunny day with light wind, and rain was not in the forecast. I optimistically thought it was a perfect opportunity to walk up a Corbett.
"Corbetts are Scottish mountains over 2,500 feet (762metres) and under 3,000 feet (914.4 metres), with a drop of a least 500 feet (152 metres) between each listed hill and any adjacent higher one."

unknown. (2022). The Corbetts: hills for connoisseurs. Available: https://www.mountaineering.scot/activities/hillwalking/munros-and-corbetts/the-corbetts. Last accessed 30th May 2022.
The Corbetts are named after the mountaineer John Rooke Corbett, the first person known to have climbed all the 221 Corbetts in Scotland (however, there are currently 222 summits classed as Corbetts). A person who has climbed all the summits can call themselves a Corbetteers and Moray has two Corbetts, Ben Rinnes, and Corryhabbie Hill.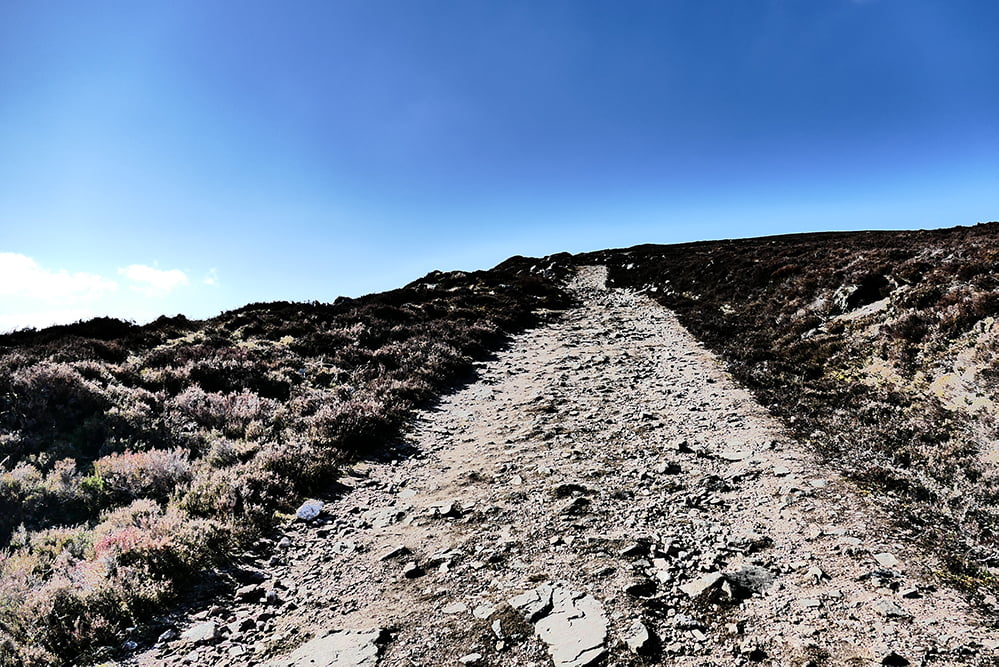 I started slowly, allowing my leg muscles to get used to the climb. The Moray Way has been a gentle journey and in comparison this walk is a constant uphill ascent. I focused on the gravel path ahead as it was hard underfoot, with some steep elevations. I thought I had reached the top a few times before realising I had further to walk. A false summit can be disappointing, but I focused on the dramatic landscape with rolling hills and valleys.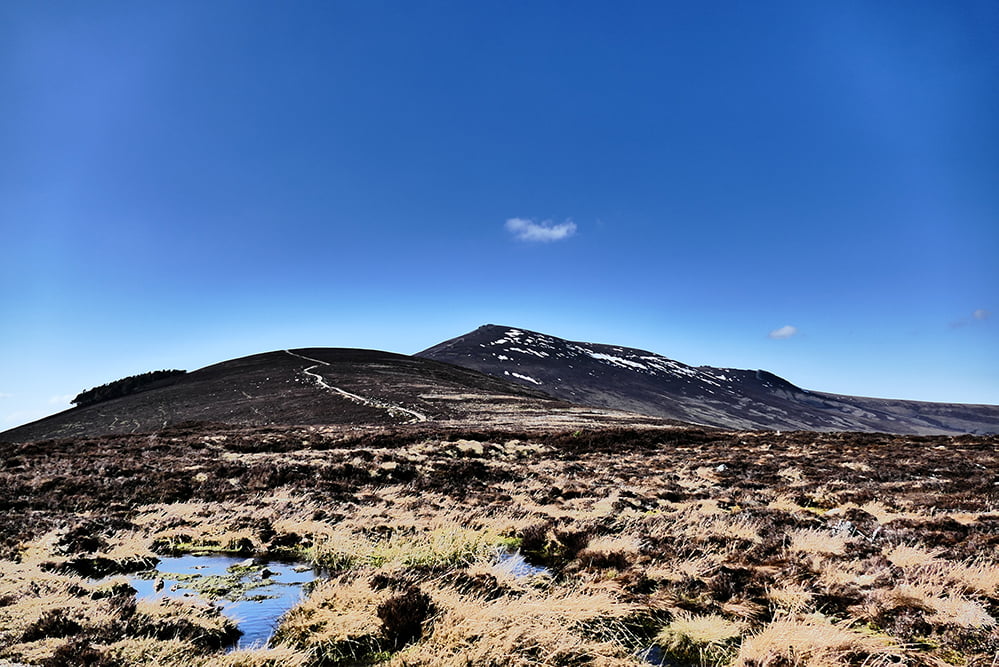 The Wind of Change…
As I neared the top, I noticed how windy it had become. I met a few people slowly walking back down, and a couple even commented on how cold and windy it was at the top. I became angry at the wind when it tried to blow me off my feet.
The top of the summit was not the experience I expected. I had imagined sitting and eating a packed lunch on a sunny afternoon, gazing over dramatic scenery. The reality was, taking shelter from the cold wind by eating my lunch behind a rock. Yet, I looked back to see how far I had walked, giving me a sense of achievement. However, my feelings were dashed! I noticed a child running full speed up the Ben Rinnes, followed by a man carrying a child. Wow, such energy!
My sense of achievement returned, as it turned out this family was not training for a marathon. Once they reached the top, the out of breath father gave the running child a stiff telling off.
So, why did I walk up Ben Rinnes? The views at the top were amazing and on a clear day you can see for miles. I gained a valuable lesson on not comparing myself to other peoples fitness levels and when I returned home, I ate a massive portion of guilt free fish and chips.
For further information on the walking route for Ben Rinnes, please visit the link below.