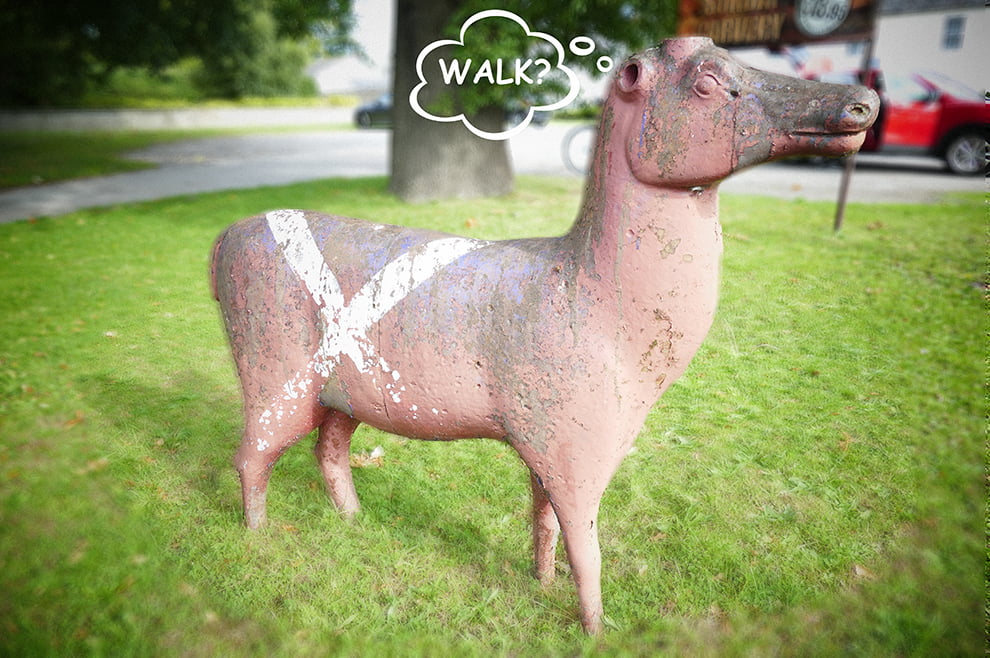 I walked through the busy little village of Fochabers, following the signs for the Speyside Way. As I navigate through Fochaberian residential areas, I seem to have moved away from the east side of the riverbank, but all the signs suggest that I'm on the right path.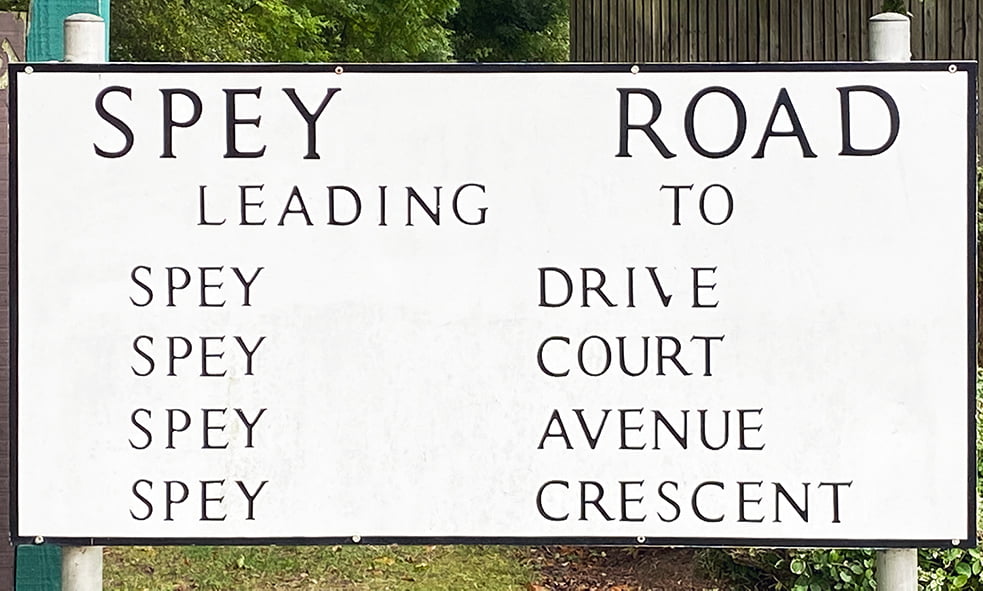 This gave me time to think about walking, my experience is naturally an immersive one; my body moves in the space while I look and listen to the world. During this walk, I wanted to be in the moment, here and now. My intention as I walked was to move between body and mind.
Is the action of a body walking also the action of a walking mind?
Walking is a repetitive movement creating a natural rhythm, but with focus, I can concentrate on the action of my body walking. With focus, my eyes look at the path ahead, my feet firmly on the ground, and my arms relaxed. I listen, and I take deep breaths to fill my lungs with fresh air and smell the grass, wood, and mud. My slow walk can focus the mind on the weight of my body and its connection to the earth.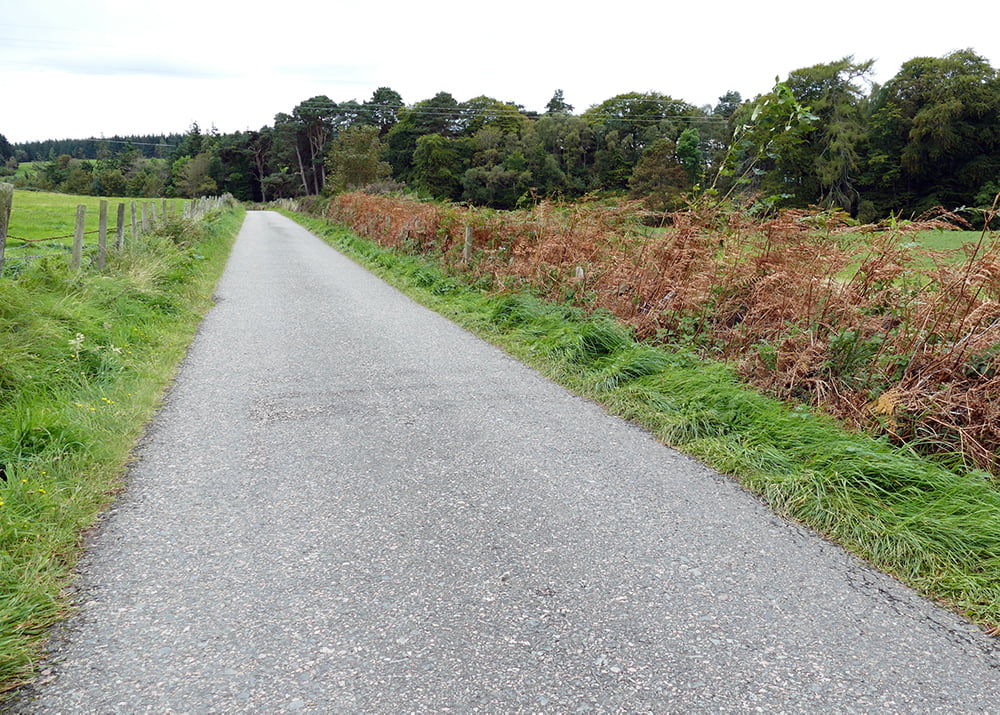 I am grounded upon this path.
I often look down at my feet, but I am aware of this and force my eyes onto the path ahead. My feet do not need supervision, they know where they're going, and I don't want to miss a thing. With each step, I briefly transfer my weight onto one leg. I think I have strong knees. My mind drifts as I listen to the rhythm; the movement of my body in time with the sound of my footsteps up the earth.
I am here!
My walk is through farmland and forest. For the most part, I am walking uphill. However, I start my decline into a deep gully close to the river, and I think this is great! An easy walk. Yet, a voice in my head says, "Ahh…. Easy Grasshopper, what goes down, might go up…". And eventually, I find my lungs breathing hard as I climb out of the gully. My feet are walking into the land as I pull the weight off my backpack up and climb the steep road. I see rubber tyre marks on the road and consider how bad it would be for me to drive up or down such a steep hill. I imagine the smell of burning a clutch. I reach the top, and it's time for a quick break. Being here, now, is such hard work!