Bathtubs and Bio-energy on the Spey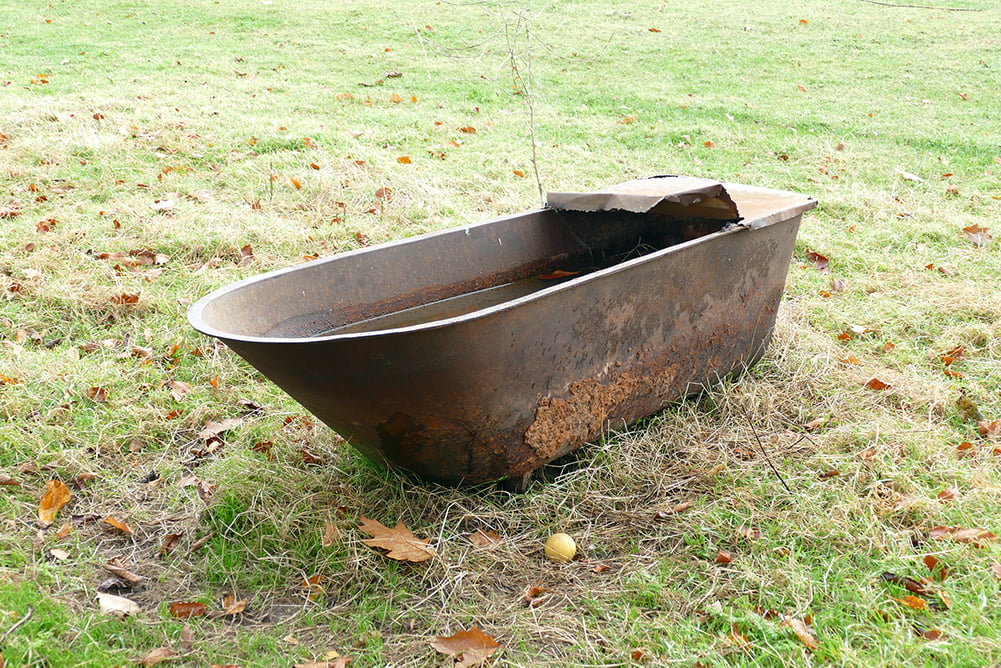 My next walk began at the old Aberlour railway station, also known as the Speyside Visitors Centre. I wandered past the play park, and on my right, I saw a bathtub in a field. This was my first sighting of many bathtubs that I noticed, on the way to Carron. It's not an unusual thing to see, a bath in a field.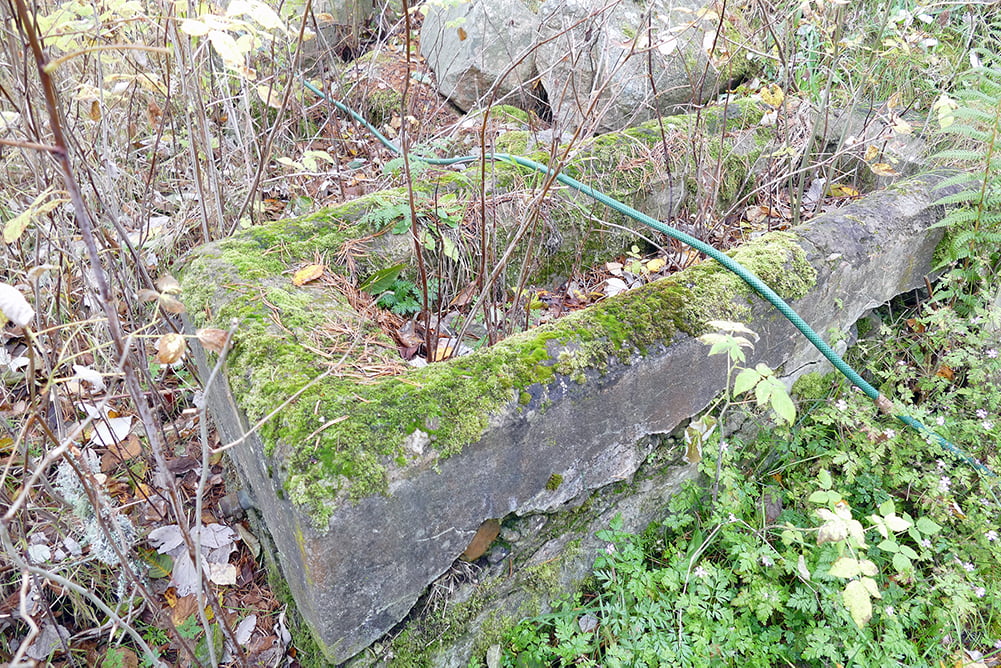 Farmers have recycled bathtubs as water troughs for years. It seems that water troughs have also been used for baths. For example, I found an advertisement from 1883 of an enamelled cast iron bathtub,
"Horse trough/hog scalder, when furnished with four legs will serve as a bathtub" Koher Company, 1883.

Unknown . (2016). Kohler Timeline. Available: https://timelinekohler.tumblr.com. Last accessed 7th May 2022.
Having a bathtub in your house became popular in Britain during the early 20th century. For many, it was considered a luxury until the 1960s and my grandparents washed in a bath in front of the fire. I imagine the installation of a bathtub and running hot water in their new indoor bathroom was a life-changing event;  No more running back and forth from the copper to fill a bath with hot water.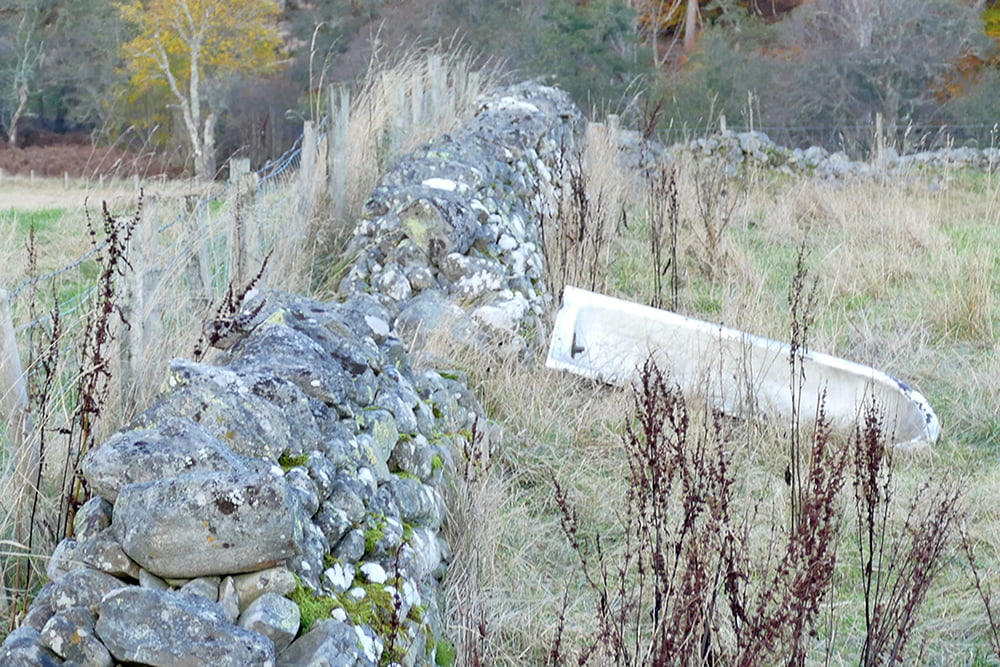 I continued to walk along the River Spey, taking photos of bathtubs, and I began to wonder why we need to save water? It rains a lot in Scotland, but I think it must take a lot of energy to treat and transport water to where it needs to go. Yet, as I ventured further along the path, my bathtub obsession got a little distracted. I spotted a giant dome amongst the trees.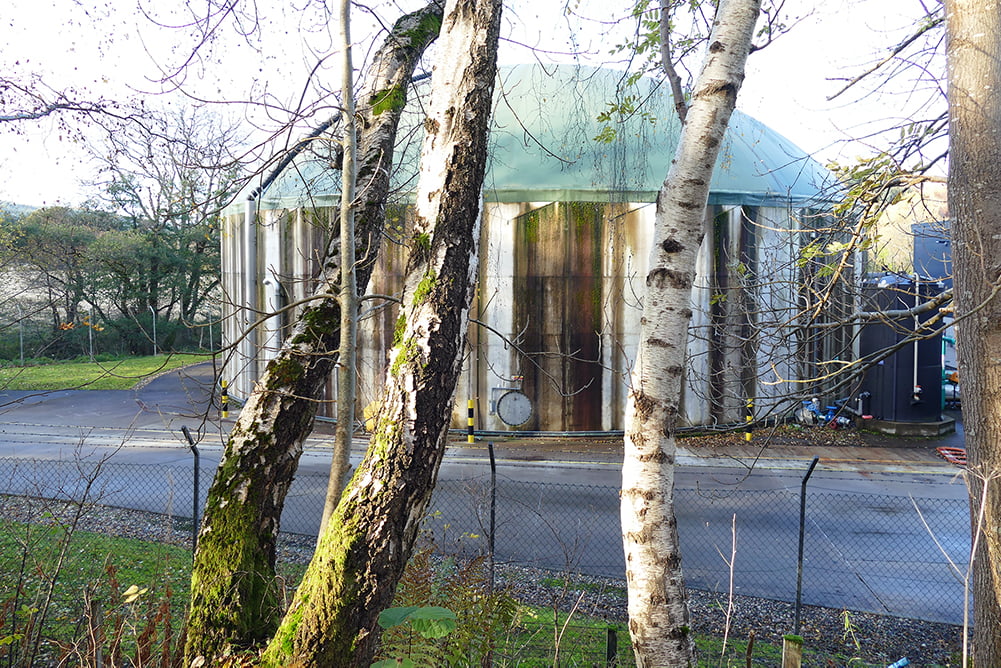 How much water do you need to make a bottle of whisky?
This unusual-looking building is a bio-energy plant. It uses a process of Anaerobic Digestion to generate electricity, and a bi-product from this is clean water and solid bio-fertiliser. Distilleries need a lot of water for cooking, fermenting, blending/bottling, distilling, and storing/maturing.
"The Beverage Industry Environmental Roundtable (BIER) reports that the average water use ratio (WUR) for spirits in 2020, was approximately 26.21 litres of water per 1 litre of spirits. This is down by 16%, from 2015 when the WUR was approximately 31.15 litres of water per 1 litre of spirits." BEIR.

BEIR. (2022). Benchmarking Study Trends & Observations 2021. Available: https://www.bieroundtable.com/wp-content/uploads/2021-BIER-Executive-Summary-Report.pdf. Last accessed 7th May 2022
That's a lot of water to make a bottle of whisky, and these figures don't include the water used in agriculture or distribution. A bathtub can hold around 180 litres of water, that's enough water to produce six bottles of Dailuaine whisky. A bathtub in a field will only save a little water, but sheep like them and water is life!