Knock Hill & Little Knockbog
The starting point suggested is very overgrown and there is now "no right of way signs" placed. This is not a core path. There is potentially another route up via Swiebog. The car park is now closed for public use. If you have more information on this route or you would like to help maintain …
---
[zoom zoomin=2]
Unsuitable for wheelchairs and buggies
Slopes throughout
Partly signed
---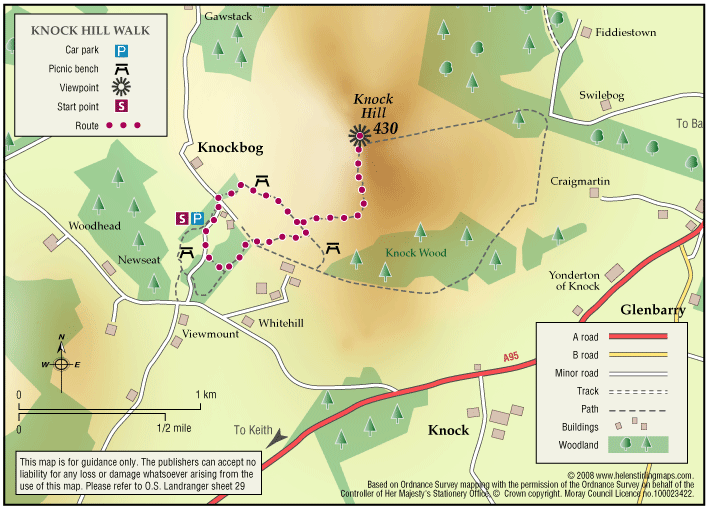 Report a route change

If you have followed this route and noticed any differences please report a route change by sending an email to: 
Send us a GPX track

We would like to offer GPS tracks of all routes on this site.

If you are able to help please create a GPX track of this route (no detours) and send it to us for inclusion.
The starting point suggested is very overgrown and there is now "no right of way signs" placed. This is not a core path. There is potentially another route up via Swiebog.
The car park is now closed for public use.
If you have more information on this route or you would like to help maintain the route please let us know.
---
Contact
Moray Council Outdoor Access Manager