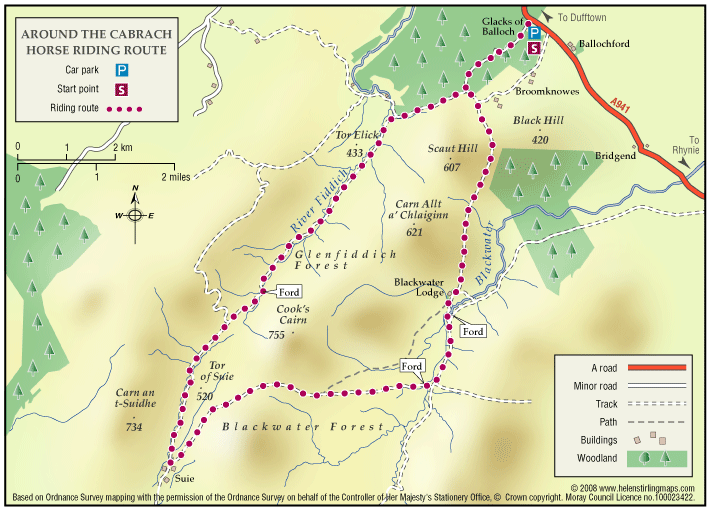 This is a pleasant and scenic all day ride across open moorland with some good views from the slopes of Cook's Cairn. Quite a bit of wildlife to see including large herds of deer.
Terrain: Varied surfaces

Some good estate tracks suitable for fast trotting; the higher moorland tracks are rougher and more stony.