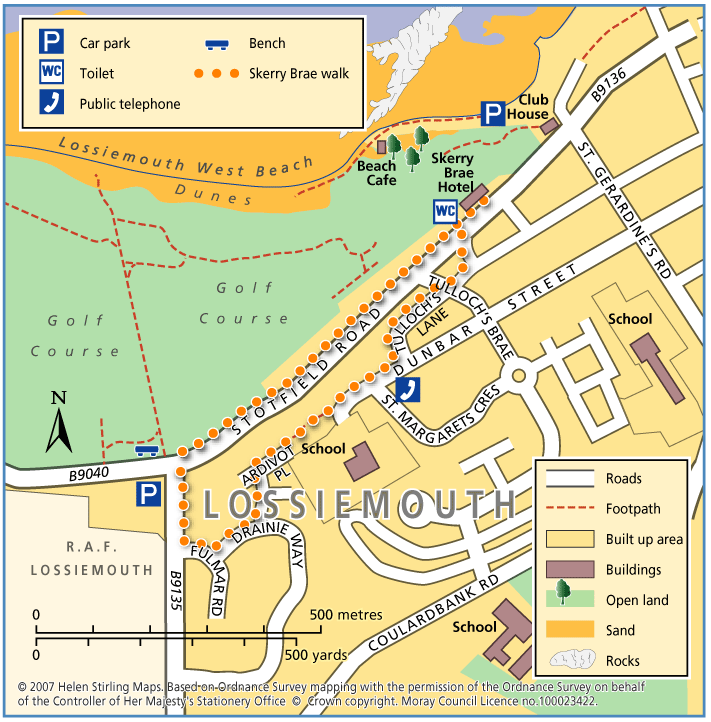 This is a circular walk on good footpaths and is suitable for wheelchairs and buggies. The route can be extended to include the Golf Course Walk, which would then be a Level 3 walk of 2 ¼ miles and take between 45 and 60 minutes.
1.25 miles (2 km)
25 minutes
Accessibility: Accessible for all with care

Suitable for wheelchairs and buggies, though be aware of the fairly steep section.

Paved footpaths & roads

Gradient: Short steep sections

Fairly steep but steady decline at Tullochs Brae. Relatively level elsewhere.